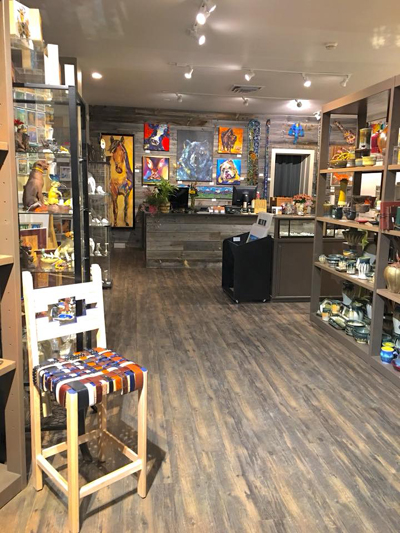 Hello,
Inquiring Artists!
It's quite an honor that so many wonderful artists want to be part of this gallery. I am always looking for new and exciting artists. I truly wish I had the room to bring in more, but unfortunately space is limited.
Please read through these notes, and if you want to contact the gallery about joining, filling out the form by using the link below is the best choice.

We are very busy at the gallery helping customers, so showing up without an appointment, especially on crowded weekends, is generally not preferred.
To apply to the Gallery, please CLICK HERE.
Must be a Colorado artist.
Commission is 50 artist/50 gallery.
No monthly fees.
Exclusive representation in Evergreen, within a 9-mile radius.
Unique artwork, not too similar to other artists within the gallery.
Is your work a good fit… will it sell in this location?
Are you able to supply a nice inventory and keep up, or add new work throughout the year?
Artwork must have a professional presentation.
We're looking for experienced artists with artwork that will make people happy.
This gallery is not a co-op of artists. The owner and paid employees run the gallery.

We seem to get about 5-10 requests a week from artists to join. We have artists randomly drop in without an appointment, trunk show portfolios in the parking lot, Instagram/Facebook messaging, emails, phone calls, texting my personal phone number, business cards laying around the gallery, aunts insisting their niece/nephew must be part of the gallery… yes, inconsistent requests that honestly we can't keep up with, or can't always remember where or how each artist has introduced themselves.
So please use the link to tell us about your artwork, and we'll be able to access your information easily, especially if space becomes available.
Thanks so much!

Beth
To apply to the Gallery, please CLICK HERE.