Fused Glass Jewelry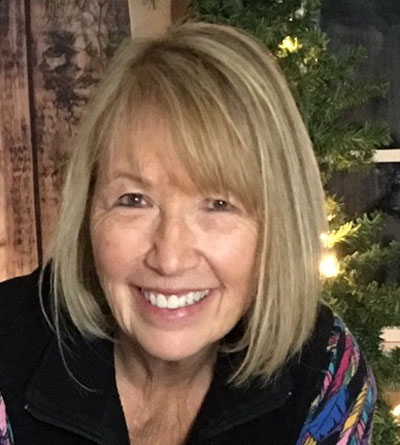 June Stewart has always loved the way light plays with glass. As a child, she admired the stained glass windows in church. She started out working in the stained glass medium, but then took some fused glass classes and was hooked.
The development of dichroic glass by NASA, opened up a whole new world of options. Dichroic means two colors – it can split a beam of light into two beams with different wavelengths.
The possibilities are endless! She switched to making fused creations incorporating dichroic glass.
June lives in Evergreen, CO with her husband, cat, dogs, and two llamas. She worked at The Evergreen Gallery for 10 years, but now much of her time is spent being a grandma. She is on the board of the Colorado 99s, a women's pilot organization, and takes to the skies whenever time and weather permits. Such a different perspective of the world encourages creativity!
Enjoy the compliments you will get as light dances on your jewelry piece!