Functional Stoneware
*** Catharine Abelson has now retired. The Evergreen Gallery still has a small selection of her work. Please reach out to us if you'd like any of Catharine's amazing pieces before it's all gone! ***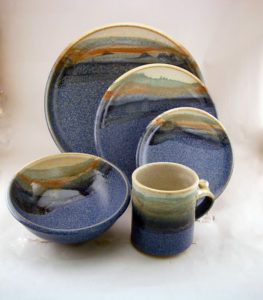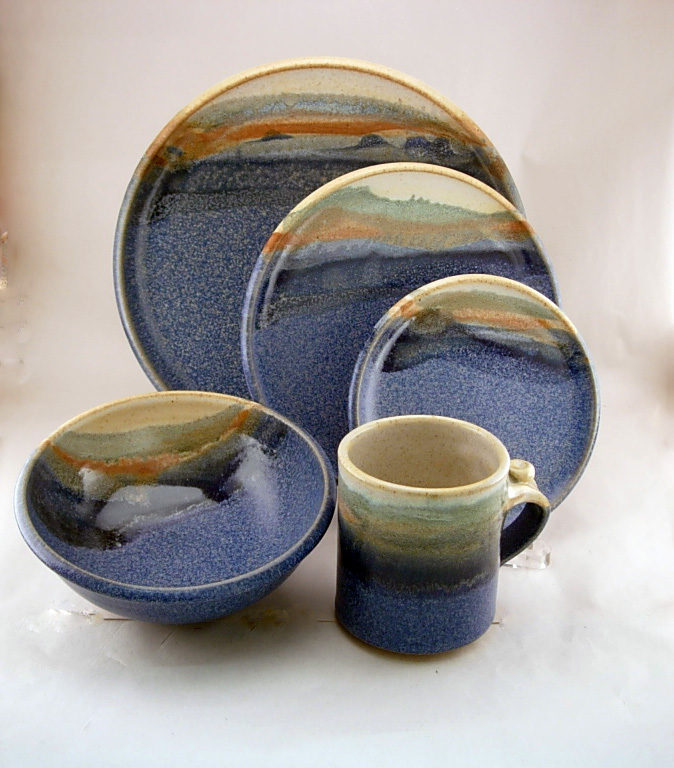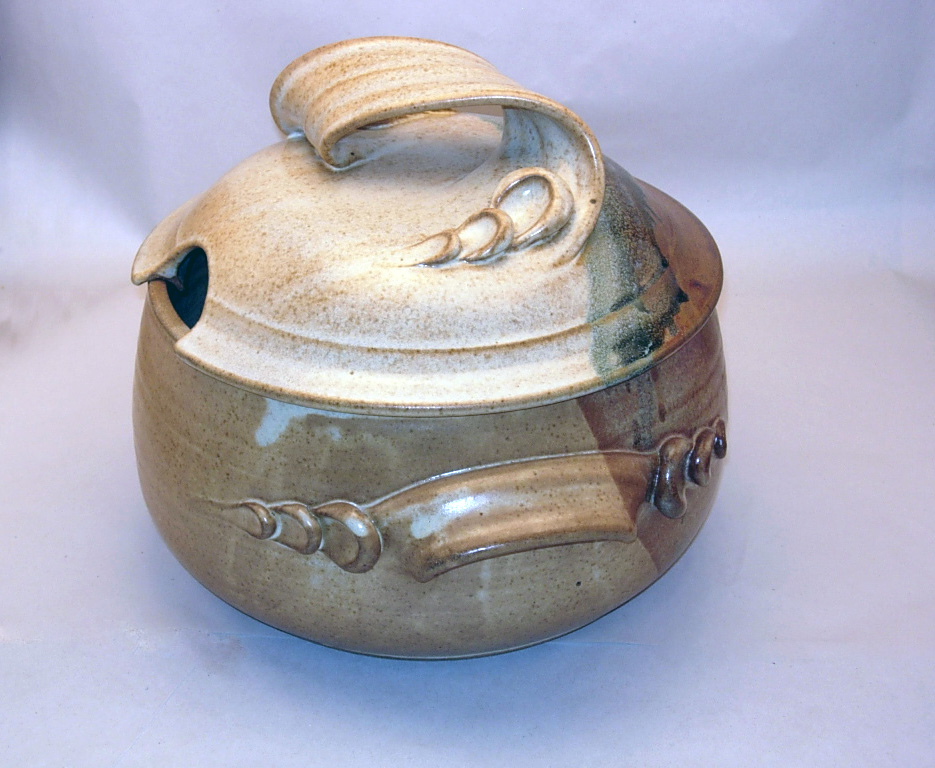 Catharine Abelson has been a professional potter for over 20 years since graduating in 1977 with a fine arts degree emphasizing ceramics. She particularly enjoys producing functional pottery designed to be used and enjoyed every day. Each piece is individually hand thrown, trimmed, and glazed by her with great attention to detail, form, finish and function.

"My favorite part of the process of making fine pottery is the initial throwing of the pot. I love forming a fluid, strong form that is well designed for its function. A good pot should be pleasing to the hand as well as to the eye, so that it is a pleasure to handle as well as to look at. I also want to impart something of myself to each piece, so that the owner of my work experiences more from my pottery than from mass-produced, machine-made ceramic ware."

Catharine fires her pottery in an electric kiln to a temperature near
2,200° F. This high temperature, along with a dense, vitrified stoneware clay body, produces extremely durable ware. All her glazes have been personally formulated for a unique look all her own.
Her design uses many layers of differently colored glazes in a pattern suggesting a landscape, which someone with an imaginative eye could wander within.
Catharine and her husband live in Boulder, Colorado.
---
Care Instructions:
Catharine Abelson's stoneware pottery con­tains no lead, and is safe for the conventional oven, microwave oven, dishwasher, refriger­ator, and freezer. Handmade pottery will give years of use as long as it is handled with care and not subjected to extreme temperature changes. Here are a few suggestions to keep in mind when using your pottery:
When using in an oven, do not pre­heat. Place the baking piece in a COLD oven, and then begin heating.
Never place stoneware pottery directly on a burner or open flame, or under the broiler.
Allow cold pots from the refrigerator or freezer to come to room temperature before heating, or warm pots with warm water before placing hot food in them.
To assure even heating when using in a conventional or microwave oven, make sure pot is at least one-half full of food, or food is surrounded by water.