Location, Hours, Contact Info
Located in historic Downtown Evergreen, just minutes west of Denver and near Red Rocks Amphitheatre, our Colorado artisan gallery makes a great day trip into the mountains. There are several restaurants, coffee shops and other galleries and boutiques within easy walking distance of the gallery.
Daily Hours – Mountain Standard Time
Sunday – Wednesday 11 a.m.- 4 p.m.
Thursday, Friday, Saturday 11 a.m.-5 p.m.
Mailing and shipping Address:
The Evergreen Gallery
28195 Hwy 74
Evergreen, CO 80439
Email: coevgal @gmail.com
Phone: (303) 674-4871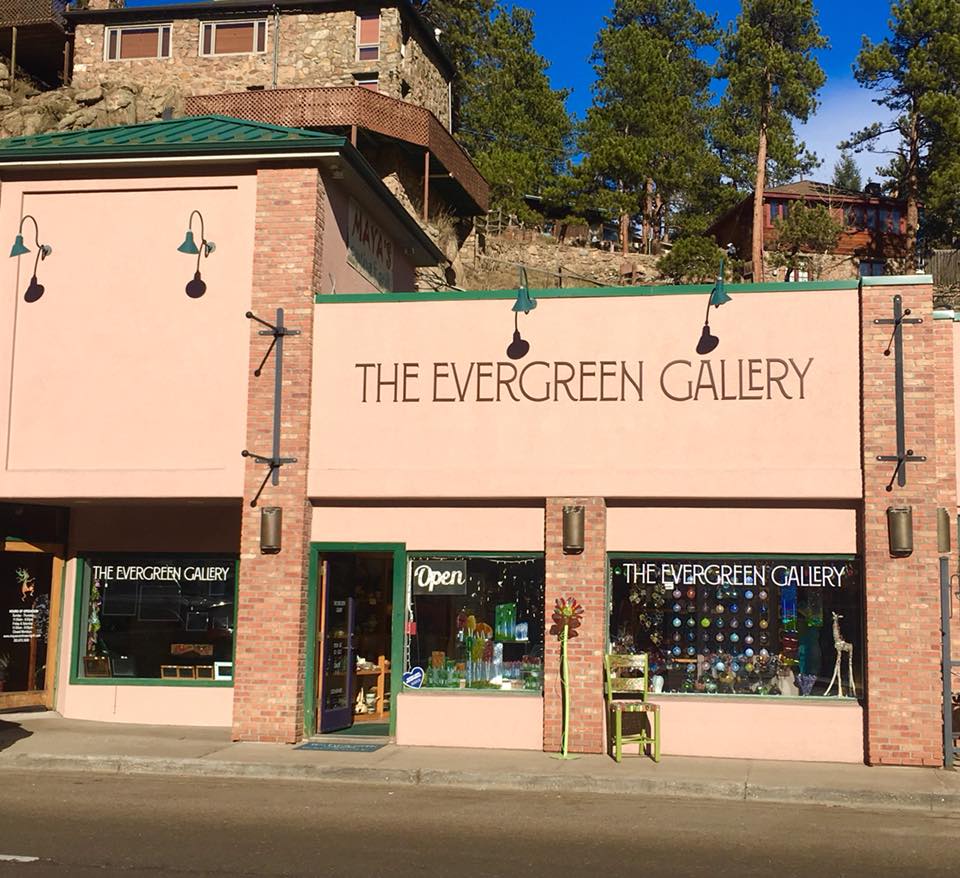 Questions?
We want to make your shopping experience at The Evergreen Gallery simple and enjoyable. Please feel free to contact us by phone (303) 674-4871, or through the Contact Us form on this website. More information about The Evergreen Gallery and the artists can be found on this page, and throughout this website. We post regularly on Facebook and Instagram.
Follow us on Facebook and Instagram:
www.facebook.com/theevergreengallery
www.instagram.com/the_evergreen_gallery
We showcase the Evergreen Angel jewelry collection at this location.
Location – Minutes from Denver
We are located in the Heart of Downtown Evergreen, Colorado, on the historic Main Street. We are close to the one traffic light downtown. Maya's Cantina and Grill is next door, and across the street is Baskin Robbins Ice Cream. The creek is across the street from us, with about a five-minute walk to Evergreen Lake by way of a paved trail.
Evergreen is only 30-45 minutes west of Denver, and about 11 miles from Red Rocks Amphitheatre in Morrison, Colorado by driving through the scenic Bear Creek Canyon.
Parking
This gallery validates parking for the "large" lot across the street. There is also free street parking available, and other small lots nearby.
Joining the Gallery
Information to join the gallery as an artist can be found under Gallery Info on this page: Joining the Gallery