Gemstone Jewelry Designs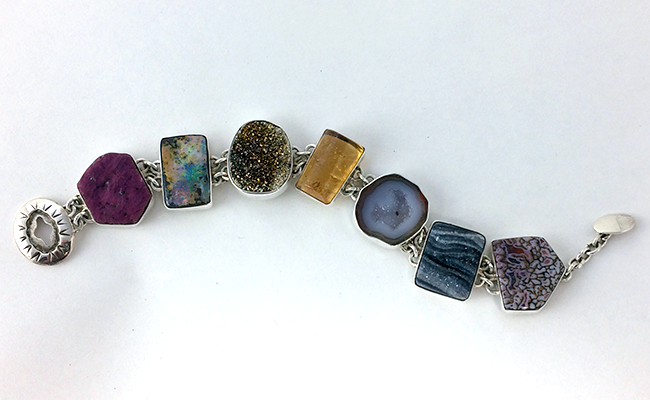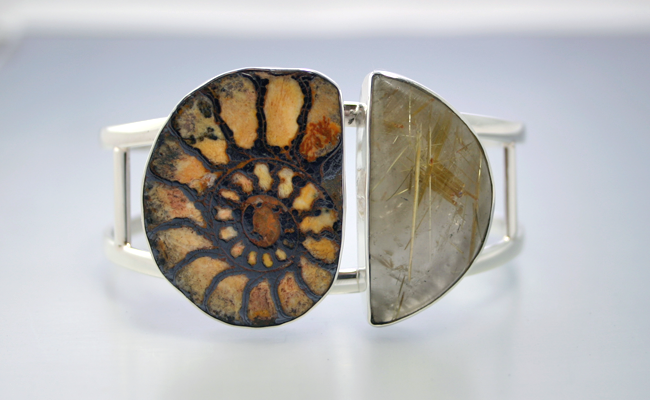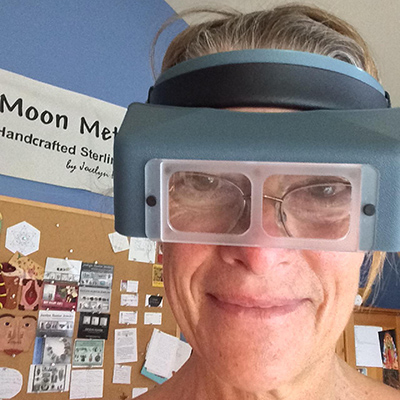 Jocelyn has been designing and fabricating art pieces since 2001 focusing on gemstone jewelry designs.

She works with natural gems and minerals purchased from reputable dealers, lapidary artists, and sometimes directly from the miners. Hand-fabrication silversmithing techniques transform the stones into wearable art.
"I think of my pieces as modern-day amulets, designed for comfort and wearability, and energetically imbued with healing qualities. More than a fashion accessory, my jewelry facilitates healing and self-love."
Her quest to learn more about the mystical qualities of stones has led her to an exploration of various esoteric healing modalities. She is a practicing Reiki Master, yoga teacher, and psychic healer. Every piece of jewelry she has ever made is part of a Reiki crystal grid that is infused with Reiki healing energy on a daily basis.

Jocelyn Hunter lives and creates her art in Lafayette, Colorado.