Pottery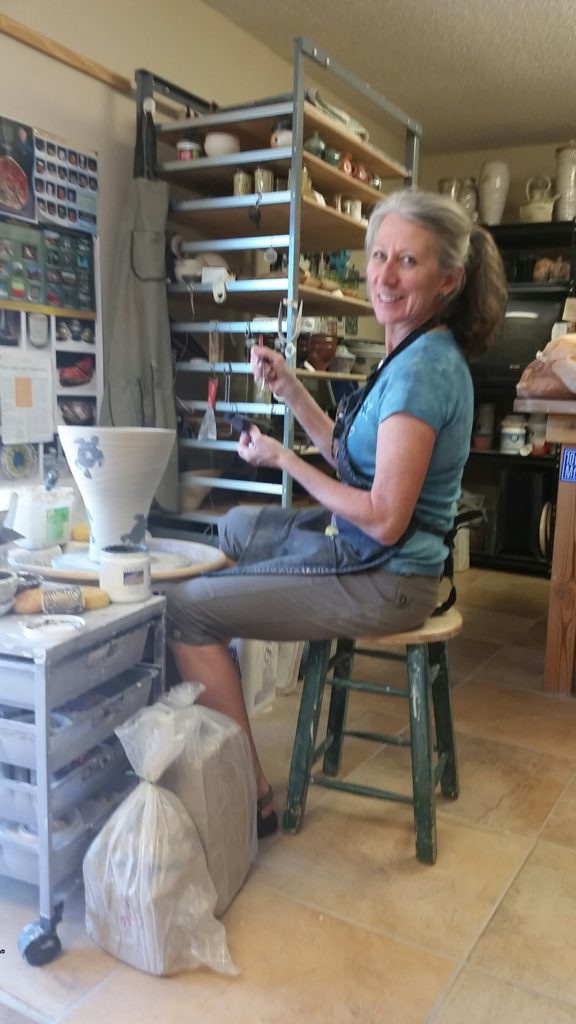 "I have been a ceramic artist for over 30 years. Many elements of art are incorporated in my work. Line, color, form, function, texture, and balance.

The daily use of ceramics is an intimate part of our lives. We dine, drink, talk, share, cry and laugh while using unique handmade pieces that were once a lump of clay.
Clay is my canvas. Nature is my inspiration.
My work is a textural narrative expressed on clay with multiple layers of glaze that are dipped, sprayed, and painted. I also use snippets of underglaze decals as a collage addition.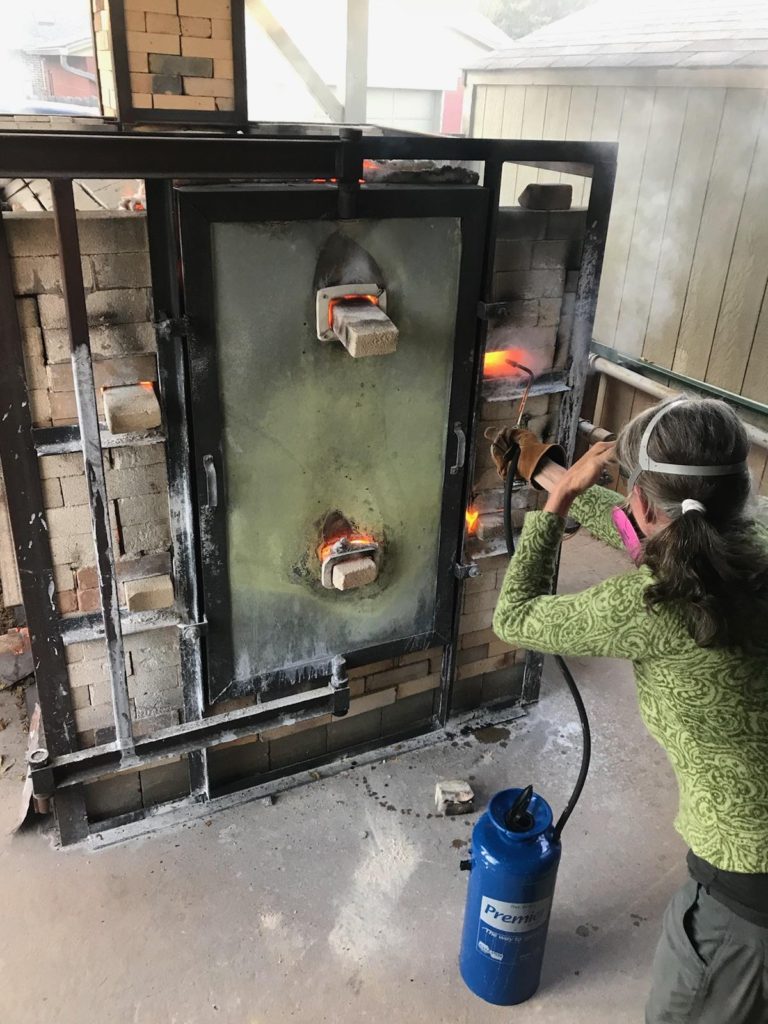 The clays I use are stoneware or porcelain. The pieces are hand built or thrown on a potter's wheel and then fired in a gas reduction or vapor kiln. Once the pieces are fired in a kiln to 2300 degrees they become a daily reminder to the user of the serendipitous quality of handmade ceramics.
As a member of the Colorado Potters Guild in Denver for 19 years, I enjoy the community of artists and potters. They are an ongoing source of inspiration to me due to the solitary nature of an artist's life."
-Kathleen Laurie
---
Kathleen lives in Evergreen, Colorado.
Care of this pottery
These pieces are dishwasher and microwave safe.