Colorful Animal Paintings on Reclaimed Materials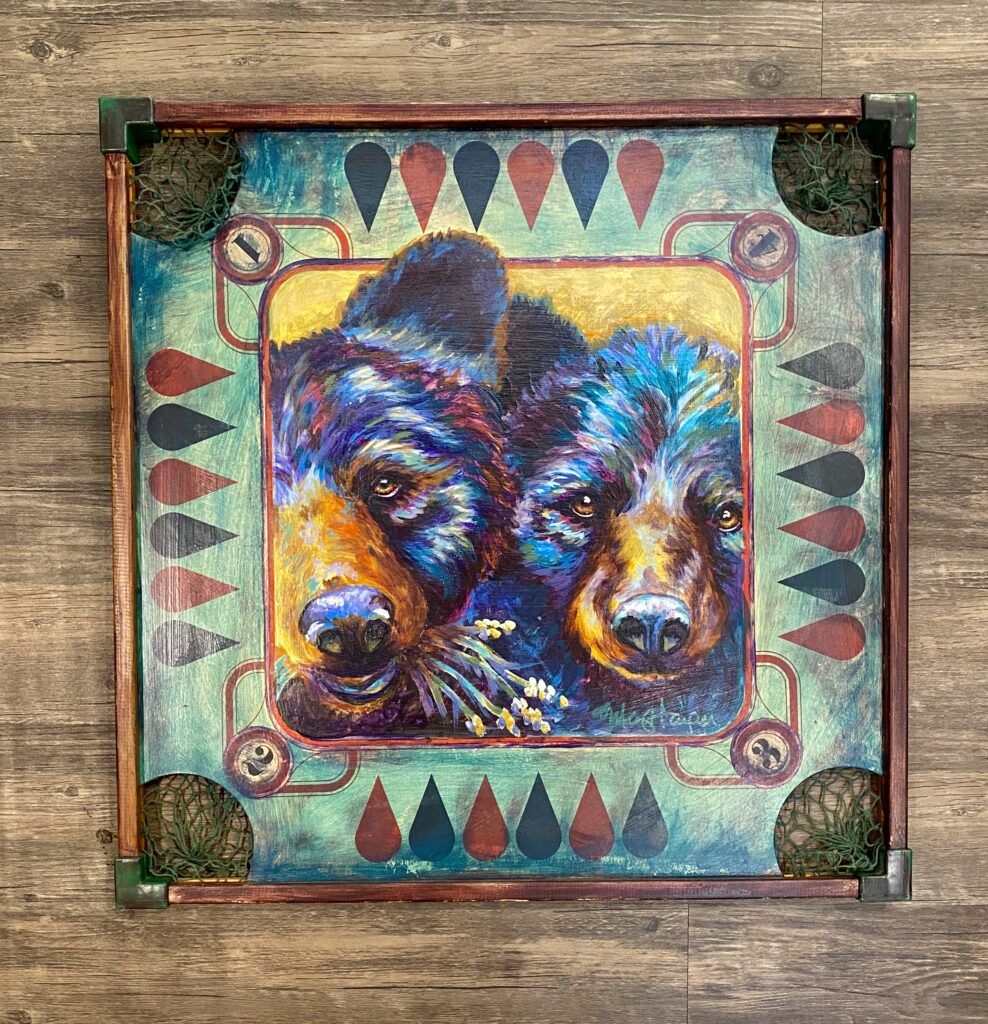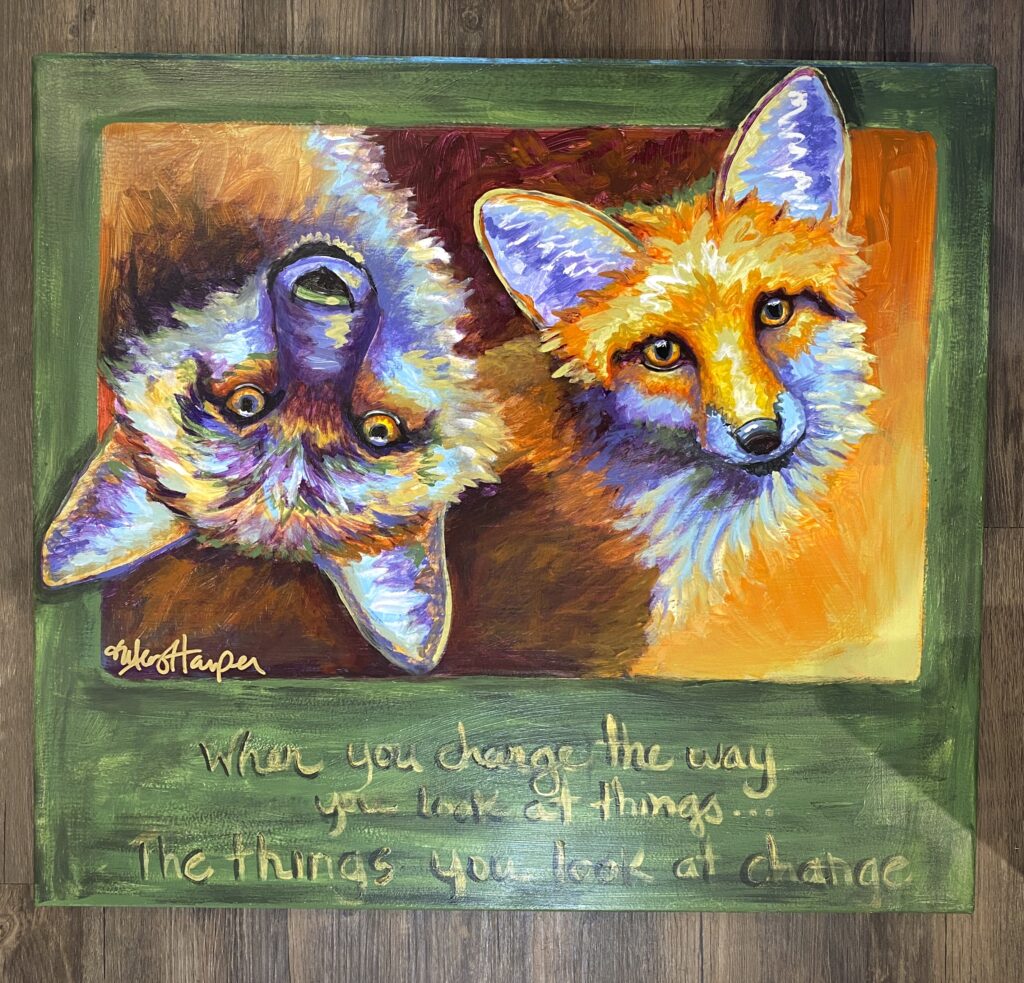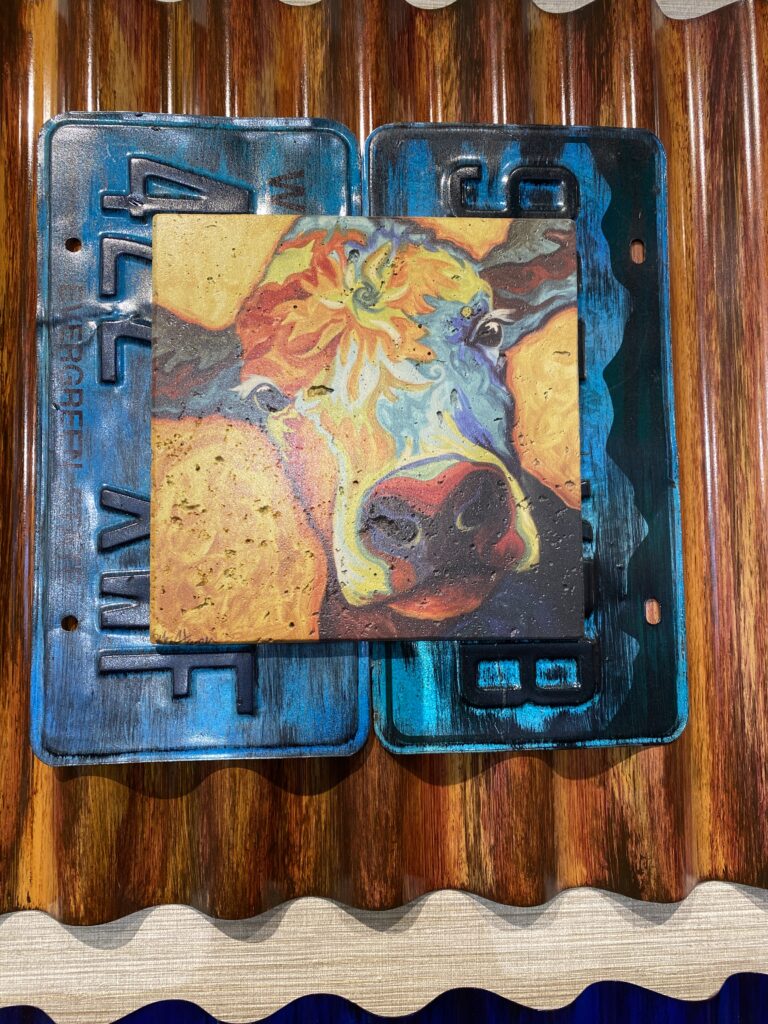 Meg Harper's mission is to bring joy to young and old who call animals kin, love kickin' colors, and who share a deep connection to the earth. Repurpose, recycle, reuse. Living our dream!!
Meg loves transforming things, especially minds and materials.  She wanted to help the planet in a big way through her art. "It feels so good to transform washing machine lids into fine art." She loves watching peoples' minds be blown when she tells them it's on a washing machine lid, they laugh usually. She said "I usually laugh too, it's still funny when I say it. Perfect. My scheme is working." 
Meg's Beginning as an Artist
Her playful interest in art began at her childhood dining room table where creativity was encouraged and hours would fly by. In 1988, Meg received her BA in painting from SUNY Cortland in New York. After 15 successful years in the advertising business, honing her design and composition skills, Meg launched her fine arts career.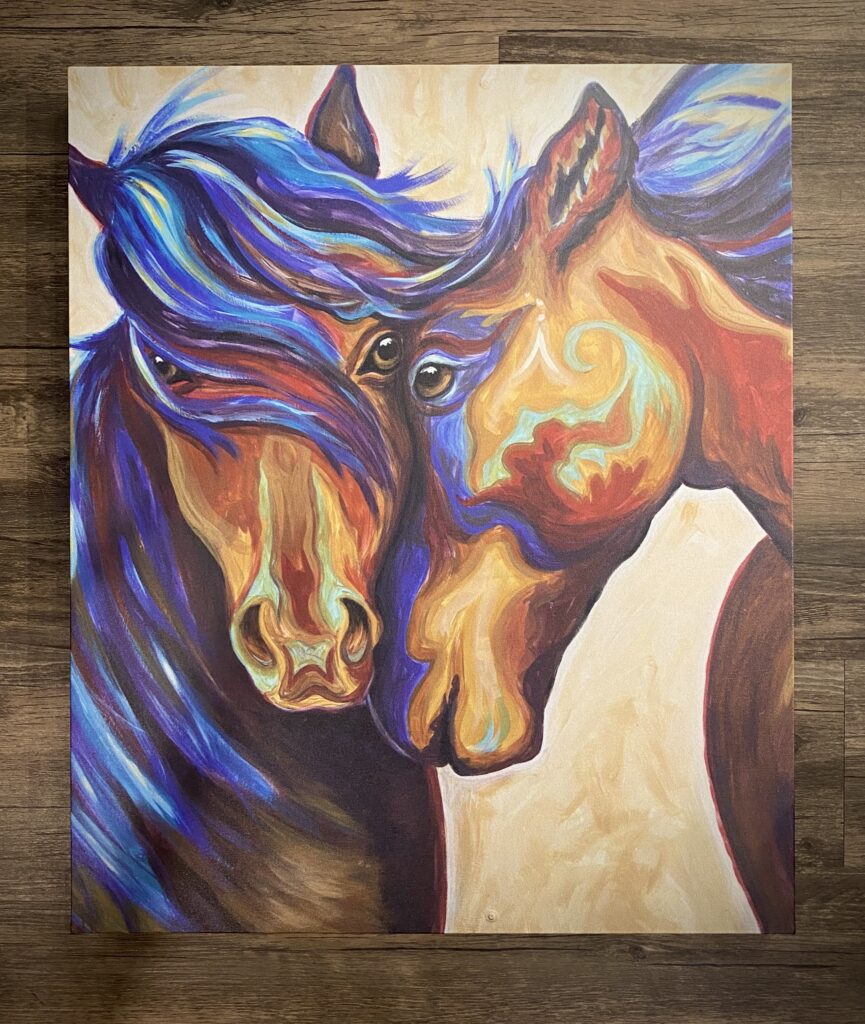 Her joy-filled work strengthens therapeutic feelings when we truly connect with the healing essence of nature and the animal kingdom. All her subjects are close-up and personal because that way you connect at a deeper healing level immediately.
Meg's "Canvas"
Meg heightens the experience yet another notch by incorporating reused materials (instead of canvas) reminding us how our choices affect the planet. Simultaneously this creates a feel-good choice for environmentally conscious consumers. Her collectors not only get to have conversations about the subject matter but also inspire others to make choices better for our planet. Many of her pieces are designed to hang outside, stirring up the outdoor art category.
Meg uses materials such as old game boards, cupboard doors, appliance parts, roofing tins, license plates and tiles.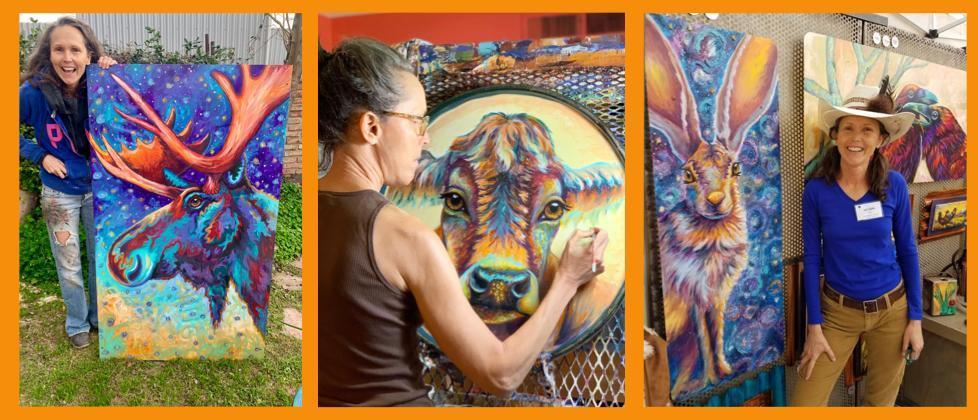 Meg lives in Mesa, Arizona part of the year and Evergreen, Colorado the other part.