Whimsical Ceramic Animal Sculptures and Fabric Owl Pillows
Ceramic Bunnies

Ceramic Gnomes

Maruca Fabric Owl Pillows
"Making art allows me to dig deep and express that whimsical child whose imagination is endless.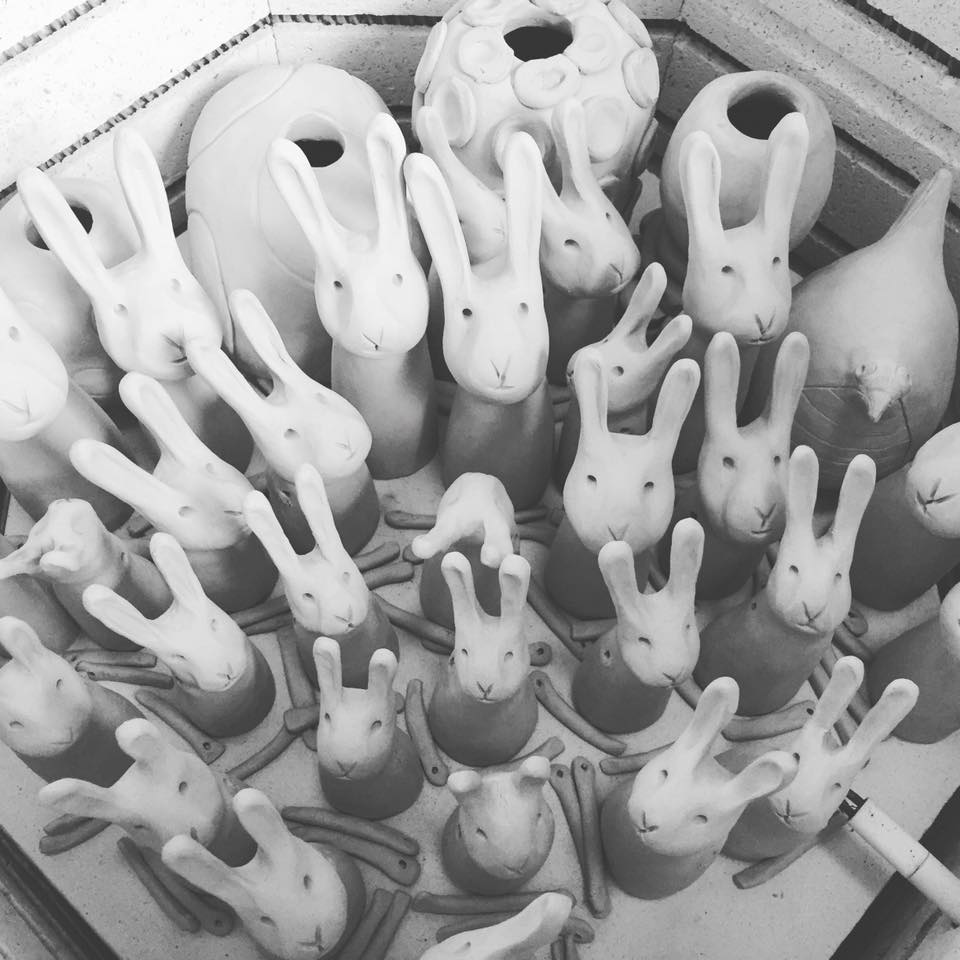 Hand-building each piece, I have an idea of form and design finding the balance of both to evoke playfulness to the viewer is my main objective.
Each of my sculptures finds its unique expression through an eclectic palette of color, pattern, and texture. Rather than present a ceramic sculpture as a simple piece, I think of it as a whole canvas.
My fiber owl pillows are created with up cycled Maruca Design Fabrics, which are made in USA and designed in Boulder, Colorado and cotton decor fabric. I handcraft each one from my own patterns and use an eclectic variety of patterns and colors to create one-of-a-kind owl pillows."
Donna Eberle is known for her whimsical bunnies, critters and snowman sculptures. She lives in Boulder, Colorado.