Come in through the month of August 2021 at the Evergreen Gallery to enjoy.
You're Invited!
Opening reception hosted by the Cat Care Society of Lakewood
Saturday, August 7, 2021 4-6:30 pm

Masks not required, but you may choose to wear one.
Two air-filters are running as well as evaporative coolers with the door open.
All employees are vaccinated and feeling great.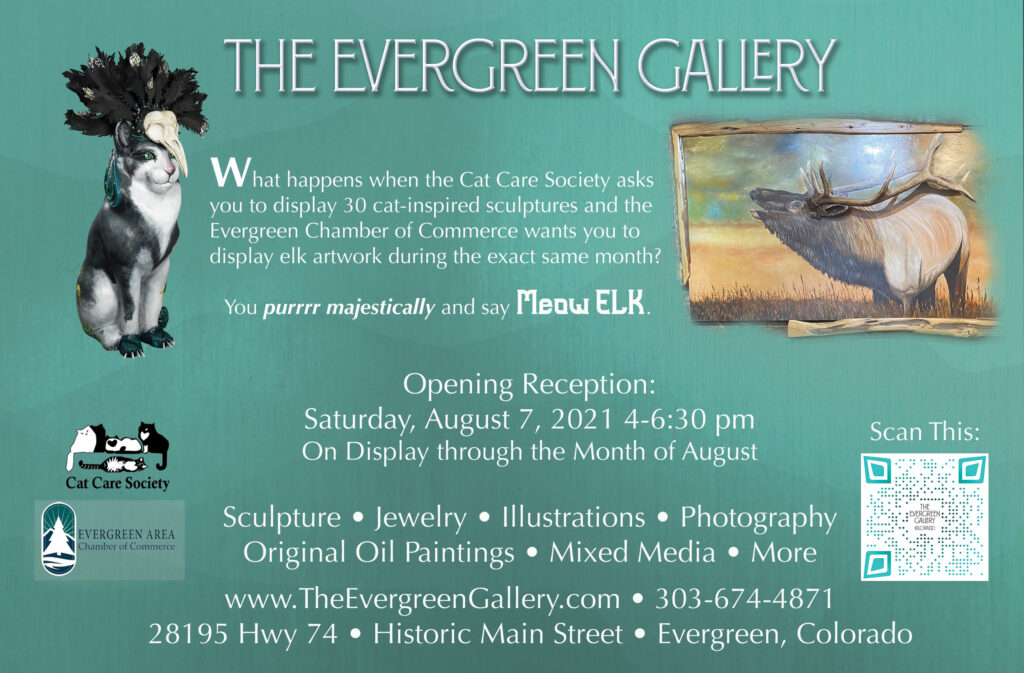 An Art Mash-Up of Cats and Elk

What happens when you accept an offer to host the Cat Care Society'sTails of the Painted Cats and the Evergreen Area Chamber of Commerce creates a "Where are the Elk?" art walk to happen at the exact same time?
Meow Elk, of course. Come and enjoy our fun.

Wear your best cat and/or elk inspired jewelry, t-shirt or "Christmas sweater" and be part of the mash-up on Saturday, August 7.