3D Sculpture on a Painting
---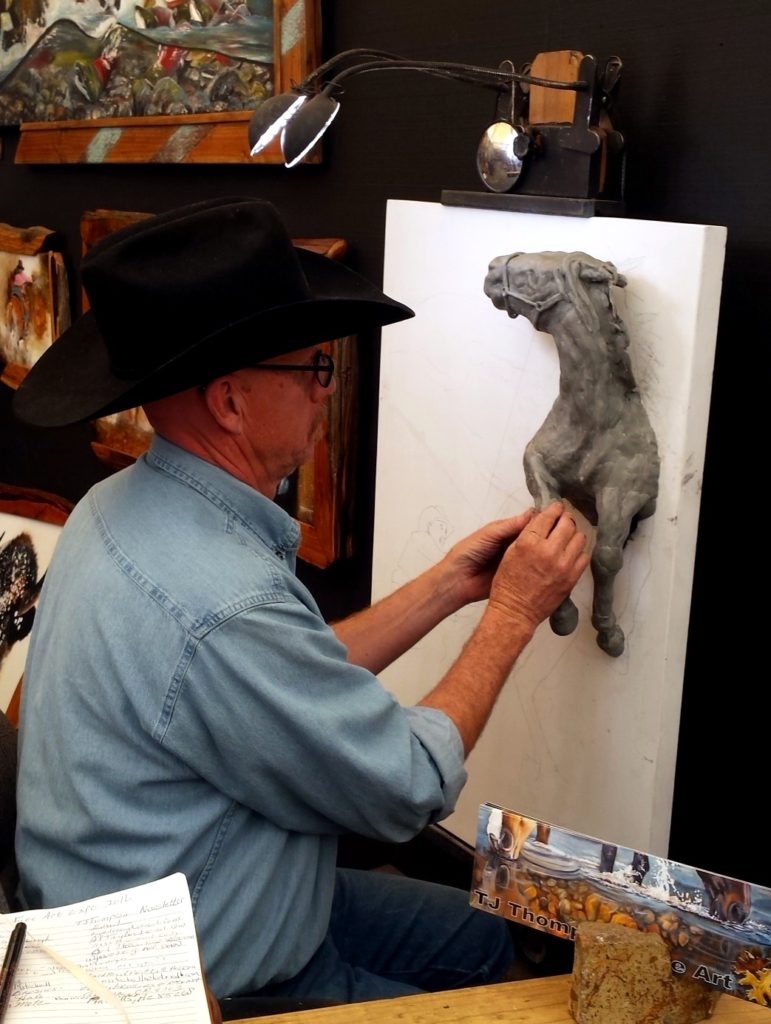 Artist TJ Thompson captures the true essence of fine western art in these dimensional one-of-a-kind works of art. Each dimensional painting/sculpture, is unique and hand sculpted one at a time, no casting, no duplications. You can almost hear the wild west call as your room comes to life with one one of these fine art creations.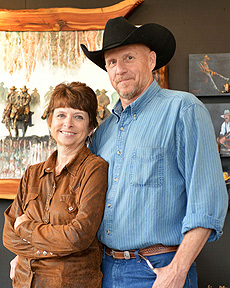 TJ and his wife Lori were both born and raised in rural Illinois and married in 1984. Shortly after they married, they moved to Kalispell, Montana and discovered their love for the western lifestyle and cowboy culture. They currently reside in Cortez, Colorado.
TJ Thompson has been studying art and artists since childhood. His natural talent in art was recognized early, when he won a statewide drawing competition at the age of 14. At that point his desire was fueled to spend a life-time creating art for people to enjoy. TJ's inspiration comes from his life experiences. From his years of teaching outdoor education to youth, corporate groups and non-profit organizations, to being a wilderness guide and just plain enjoying the great outdoors with his family.
When their children were younger TJ choose not to travel to far away art shows. Instead his focus was on commissions and local shows. Once their children grew up and started families of their own, TJ and Lori took their art on the road. Now they have nearly 19 years experience as full time professional artists.
---
Have an idea of your own? your horse, your pet or even you can be in a painting or sculpture. Let's work together to create your own family heirloom, portrait, sculpture or a combination of them all.